Each team–except for expansion clubs Nashville and Miami and the rebranded Chicago Fire–boasts one carryover and one new kit for the league's landmark 25th season.
February 12, 2020 —
We now have 26 MLS teams, and that means 26 sets of white shirts to critique. Exciting, eh? Last Wednesday, each of those 26 teams introduced its version of the "special" adidas "EQT" kits for MLS' 25th anniversary season. The league even rolled out a special hashtag across social media to celebrate: #FORWARD25. The adidas EQT kits bring back the wide three stripes over the right shoulder. The second kit for each team will be a carry over kit from 2019, while expansion clubs Inter Miami and Nashville SC will release a second ensemble on their own.
A party like this should be really exciting. After all, a team's kit is the most visible outward expression of a team's identity. It matters, just like players and coaches and game philosophy all matter. It's a way to stand out from other teams through colours, graphical elements and design. Capture the essence of a place. Perhaps that message is still sitting, unread, in someone's email inbox at adidas.
Without further prologue, here's a look at the 26 kits unveiled in New York City:
Sports Illustrated's Brian Strauss summed it up best:
"A lot of that single-entity, every-game-looks-the-same philosophy was evident Wednesday, as Adidas honored the league's 25th season with a template featuring a callback to the shoulder stripes and collar popular in the early 1990s. Several clubs made it work—like with contrasting colors on the jersey, some kind of design or different color shorts—while others just mailed it in."
Here's a look at this year's special twenty-fifth year anniversary kits, grouped into categories: the winner, the contenders, the worst and the rest. Opinions on kits, like art, are subjective, so take from it what you will.
The Winner
VANCOUVER WHITECAPS
CRITIQUE: Vancouver takes this year's prize as having the best of the special edition kits. They pair their light blue shorts with a dark blue top bearing light blue on the sleeve that really looks sharp together. Additionally, thanks to the hooped home shirt, the Whitecaps are among the league's best-dressed sides.
The Contenders
D.C. UNITED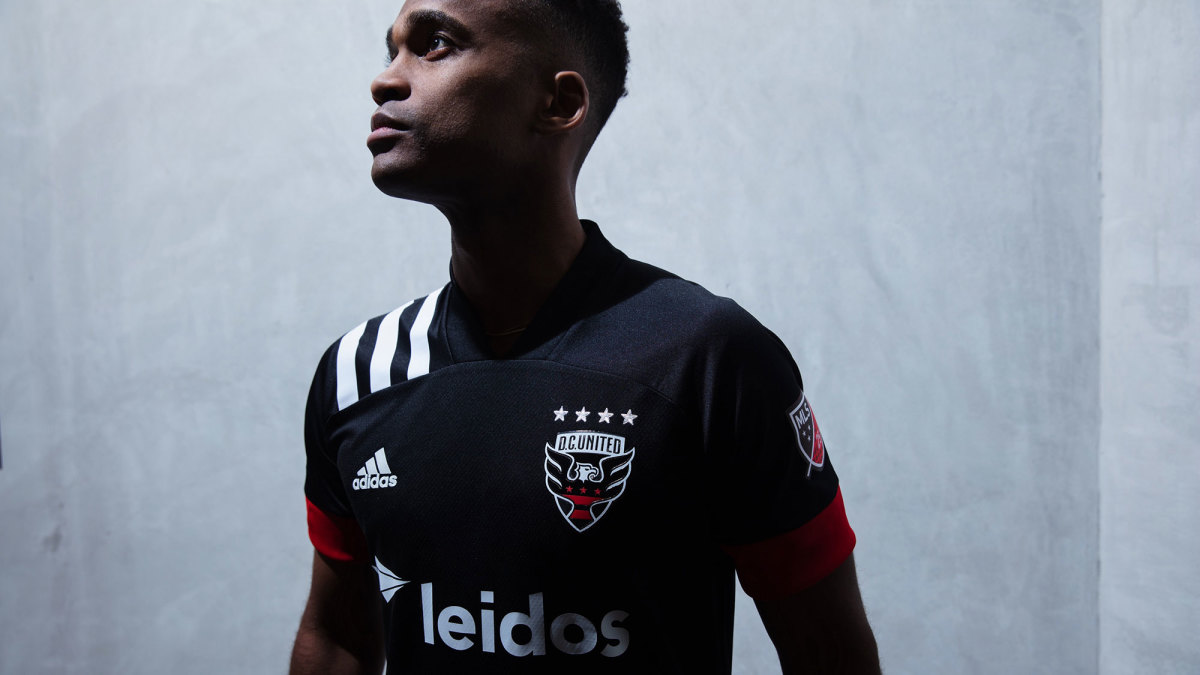 CRITIQUE: This year's D.C. kits are a bit of a reminder of the ones worn by the team in their early years when they were the dominant club. Those kits were marked by three stripes across their chest. Probably the only kits that should have seen the three shoulder stripes ever again.
FC DALLAS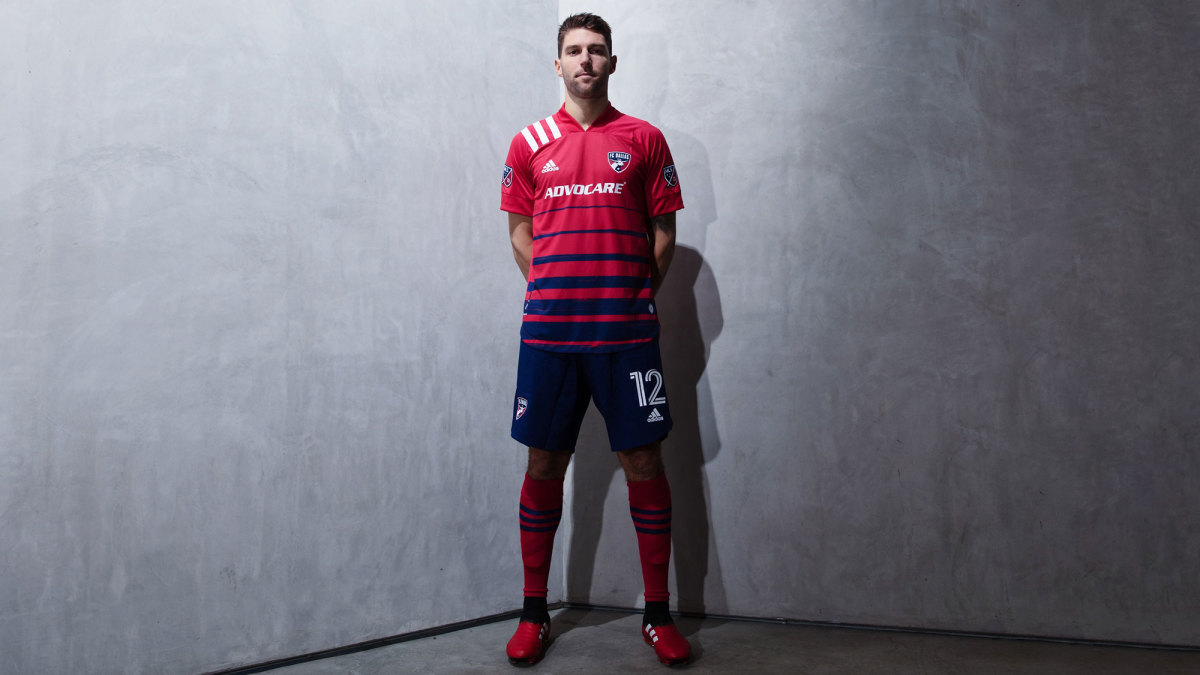 CRITIQUE: Dallas has traditionally been dressed in hoops, and this year the hoops are back. That's a positive in a sea of plain kits. This is actually a better look than Dallas sported the past two seasons.
NEW ENGLAND REVOLUTION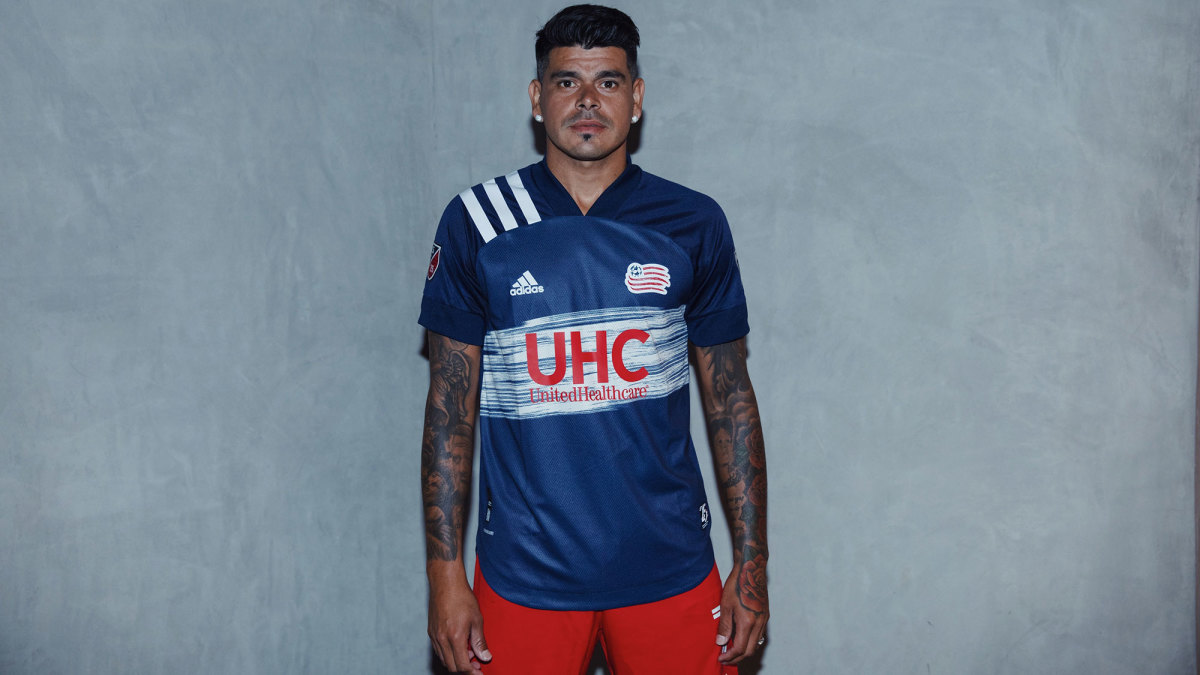 CRITIQUE: The Revs have had a reputation as a cheap club, but this has changed. Big spends on players and a state-of-the-art training facility set in a natural wooded setting, the clubs's image is changing. The paintbrush hoop and red shorts give New England a decent look, and more importantly, make them stand out from others in MLS.
ORLANDO CITY
CRITIQUE: Orlando's away kit is a decent kit. More importantly, it shows that a team can customize a bit even with the adidas template. This kit features a gradual fading purple on the front of the shirt – complete with a sun pattern. For an away kit, it works, and its among the better ones this year.
PORTLAND TIMBERS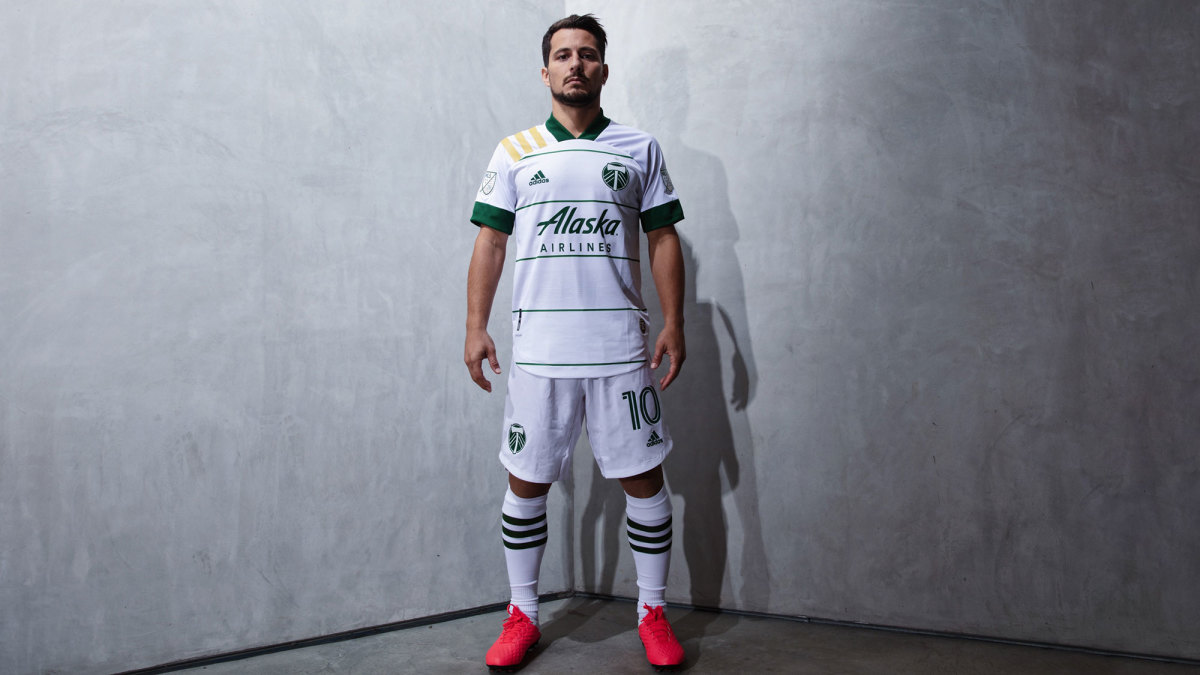 CRITIQUE: The thin green stripes make the Timbers new away jersey really nice. It doesn't rank any higher, however, due to the monochrome look — give this set some green shorts and it would be much, much better.
SEATTLE SOUNDERS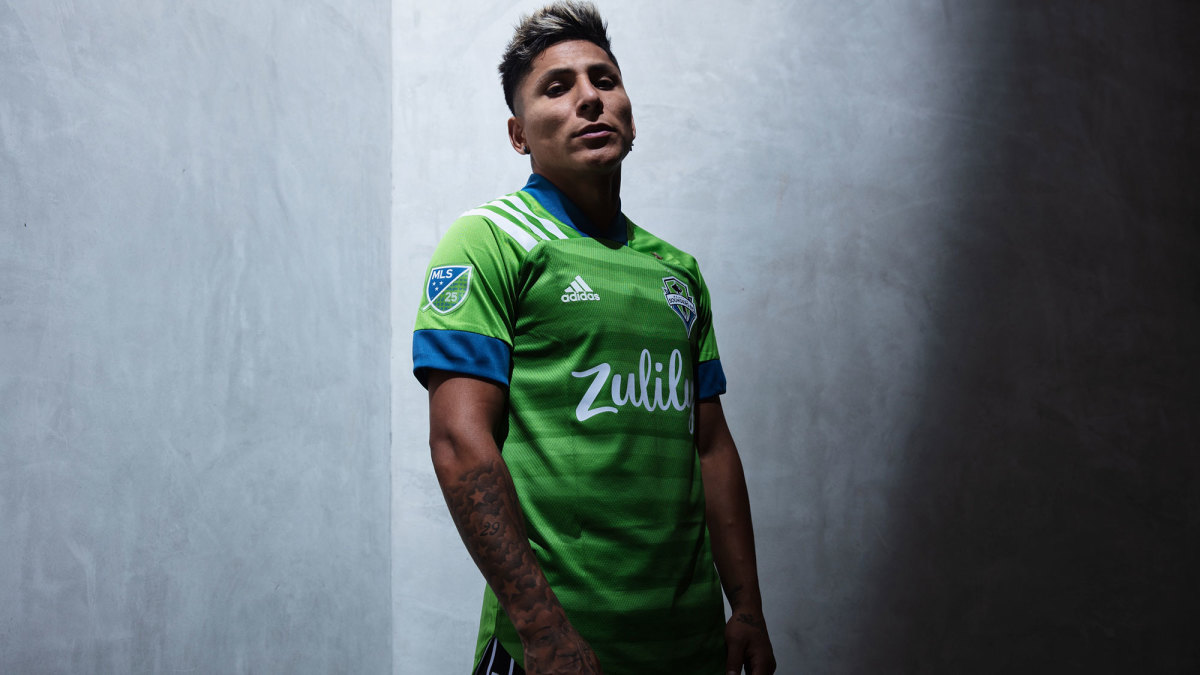 CRITIQUE: This year's edition of the rave green, already a distinct look in itself, features a wave pattern on the shirts that represents Puget Sound and the club's old logos. It's looks good. Seattle fans will also appreciate that big gold star.
SAN JOSE EARTHQUAKES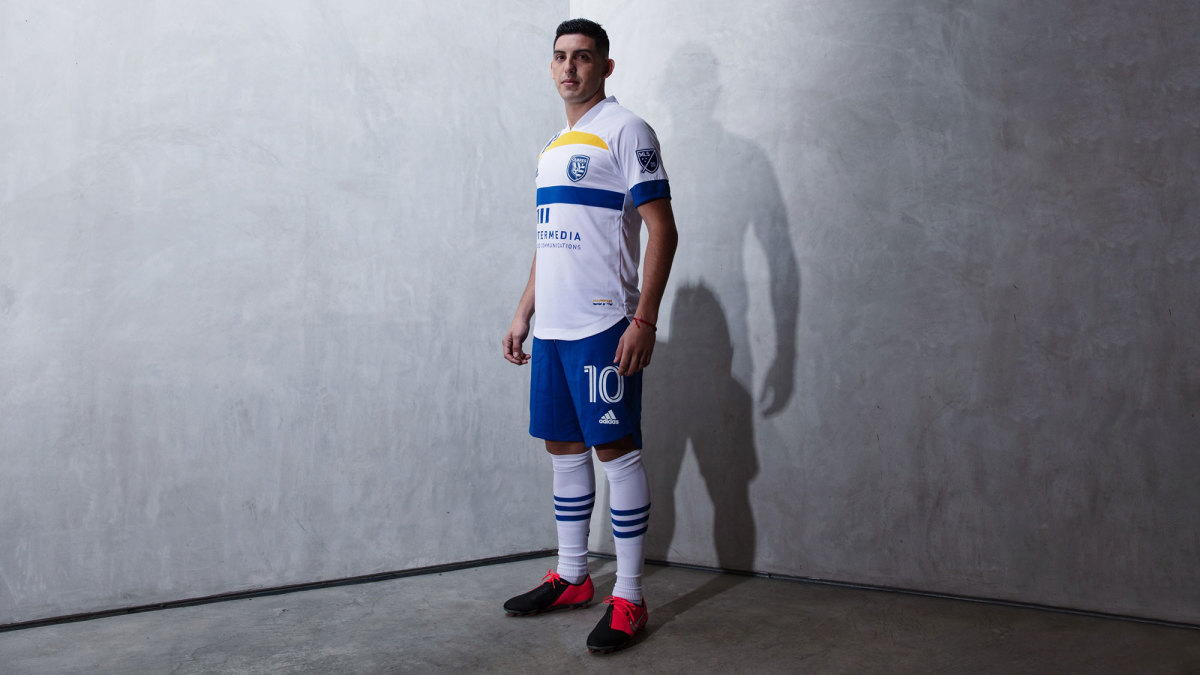 CRITIQUE: The Earthquakes have come up with a sound secondary uniform. It uses colours that are not part of the club's colour scheme, which is normal in Europe but more rare in North America. They also actually looked at their city and have a shirt that reflects the design of the San Jose city flag. Plus, they went with blue shorts thus avoided the dreaded MLS monochrome boredom. Good work.
REAL SALT LAKE
CRITIQUE: Salt Lake went back to the blue shorts, which is welcome throwback to RSL's championship look. Their shirt features a strangely-patterned jersey that is meant to evoke images of the Utah landscape. A decent effort for an away kit and extra points for not being monochrome.
The Worst
CHICAGO FIRE
CRITIQUE: So much has already been said about the Chicago Fire rebrand disaster. Taking it one step further, their comprehensive brand implosion continues with an all-blue home kit that disrespects two decades of "Men in Red" tradition. You can't go from being red to blue in the same city. Just ask any Mancunian. If you think this is bad wait until you see the all white (surprise surprise) away kit that looks like men's underwear.
INTER MIAMI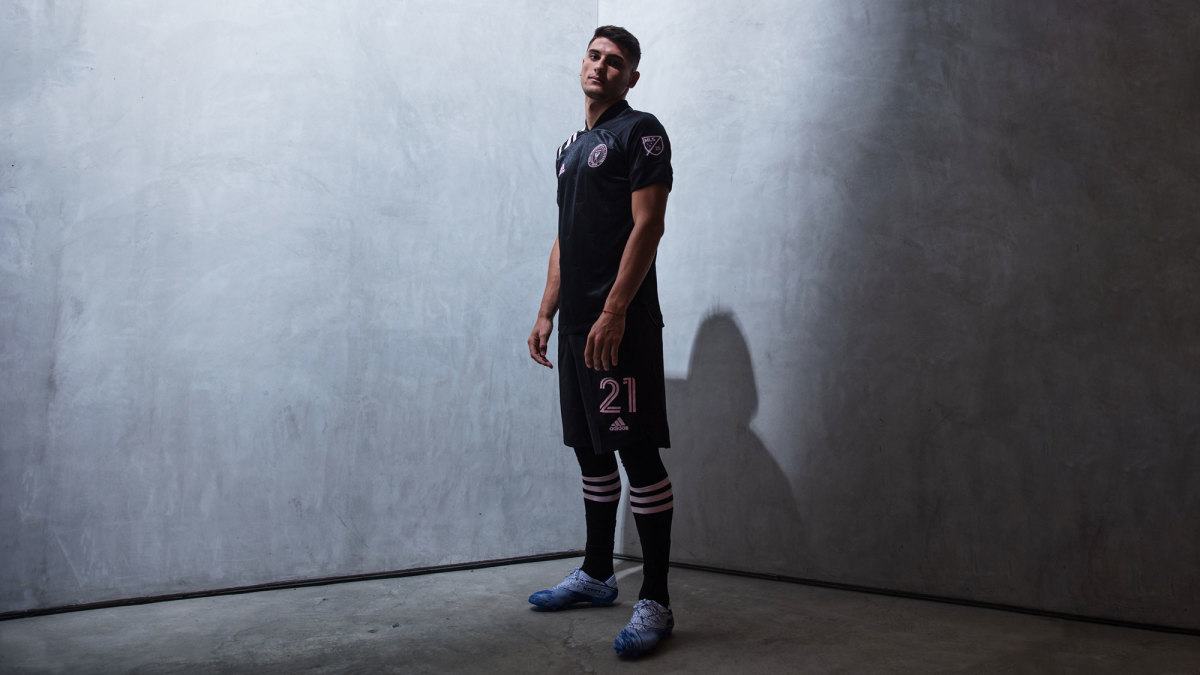 CRITIQUE: It it weren't for Chicago and LAFC this might be the worst of the bunch, if only because of the magnitude of the missed opportunity it represents. After so much anticipation, and with a really nice logo, the Rosanegro enter its inaugural season without much Rosa, in plain black and presumably plain white. Inter had the perfect reason to be really bold with its designs — It's Miami, after all: a crazy, colourful, multicultural, star-studded city where everyone wants to be. Miami has a chance to own pink in MLS, similar to how the NFL's Miami Dolphins own aqua. Instead, Miami wants you to believe, "Pink accent stripes over black are an ode to South Florida's vibrant soul," No, they're not. Nothing would say Miami more than a pink kit but instead we get more MLS black and MLS white. When the pink training top is better than either of the game shirts and the better Inter Miami look is Seattle's away kit there's a problem. What a waste.
LAFC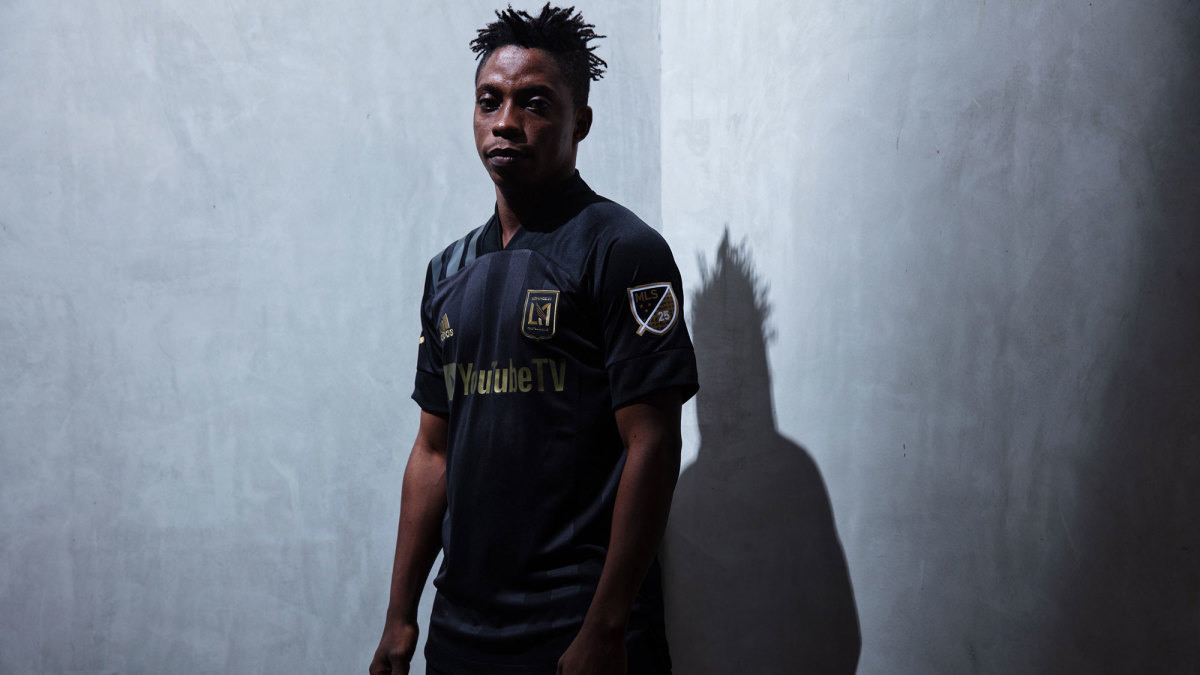 CRITIQUE: The black and gold are pretty much back in basic black again. What else can be said for a kit so dull? No it's not "clean." For a city with so much creative talent it is sad to see the team take the pitch in such an unimaginative, forgettable uniform. A lot of thought went into the LAFC brand; too bad it didn't make it onto the kits. Especially since LAFC is one of this year's favourites to hoist the Cup.
PHILADELPHIA UNION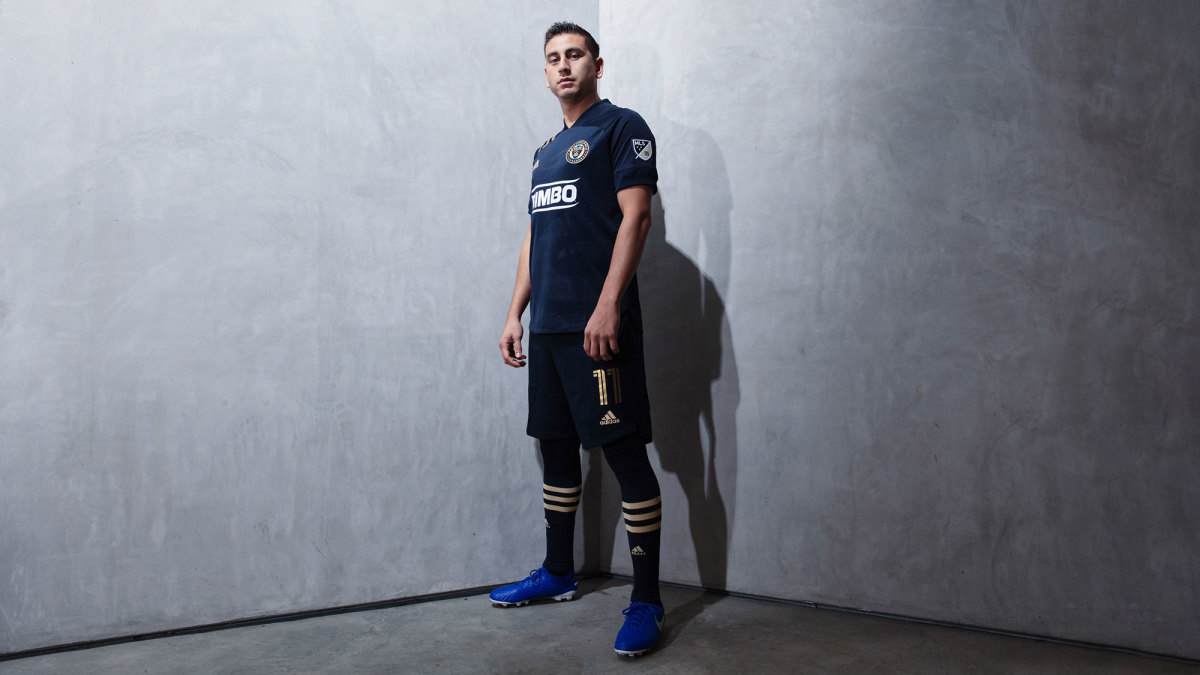 CRITIQUE: The Union look this year is best described as mundane. The team wore a gold centre stripe with the logo at the top that was a unique calling card of the club's early kits. The shirt is lonely without it.
The Rest
MINNESOTA UNITED
CRITIQUE: Minnesota is arguably the best of the rest. The Loon's wing returns to the their shirt, which is certain to please Twin Cities supporters. More importantly it demonstrates that customization is available for clubs that put the extra effort into the process.
TORONTO FC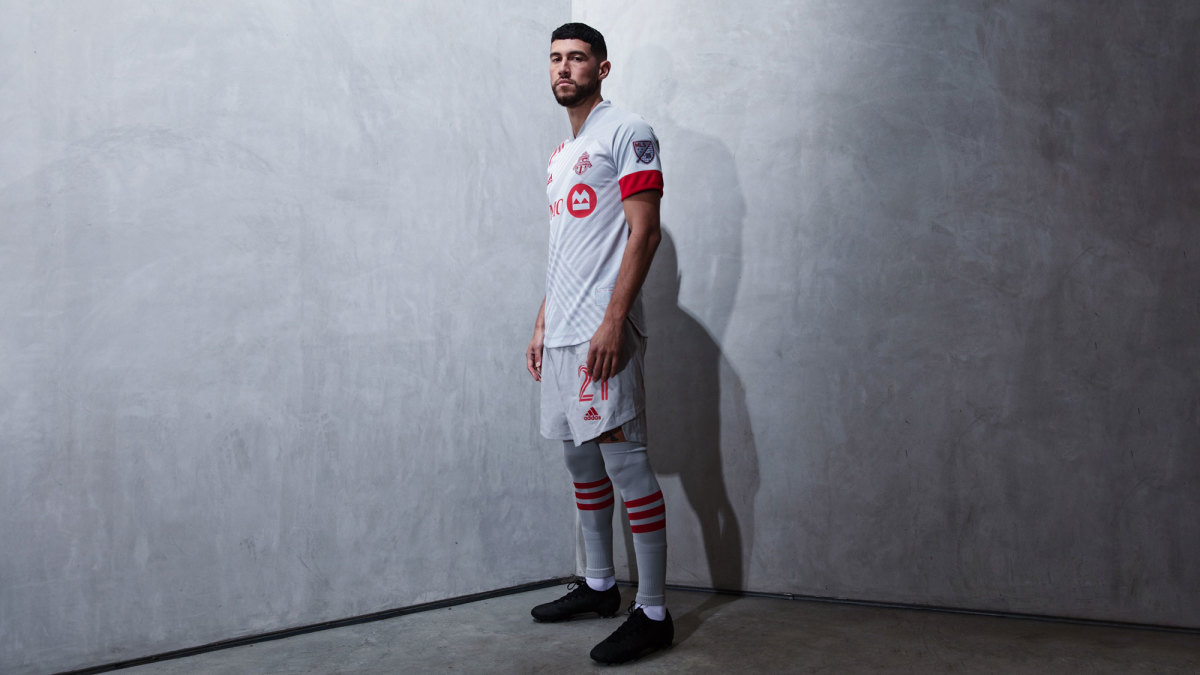 CRITIQUE: TFC's kit features grey, which they have used in the past, so it's not a huge departure. The colour is also in the badge. An interesting touch comes by way of the pattern in the shirt, which is supposed to represent the Toronto's "diversity of cultures." A decent effort, even if a little plain.
MONTREAL IMPACT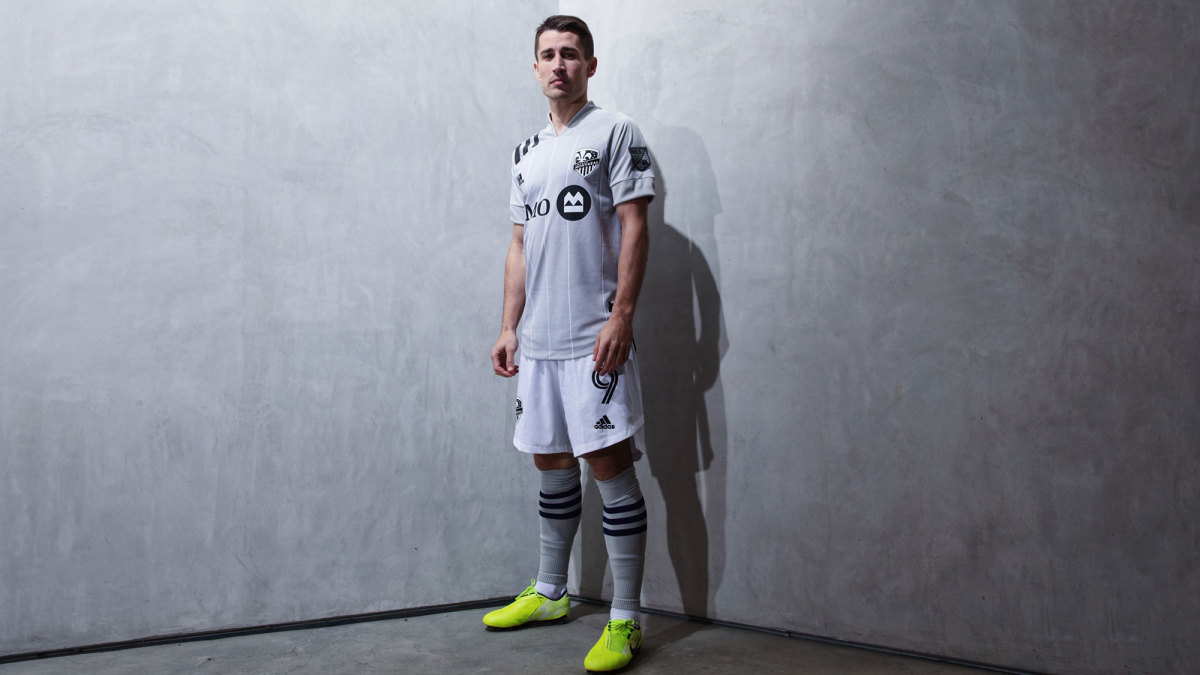 CRITIQUE: As an away kit the Impact de Montréal didn't get it completely wrong, though in Canada's creative capital any time actually spent on the terroir should have provided ample clues in how to evoke the city's character. The gris (français for grey) and white kit at least has a small amount of contrast. The big let down here is their logo being displayed only in black and white. Did adidas forget Montréal is the blue-blanc-noir?
NASHVILLE SC
CRITIQUE: The yellow shirt is simple and plain, but paired with blue shorts at least will provide needed contrast. There's nothing else exciting about this set. Vanilla, coloured in yellow and blue.
SPORTING KANSAS CITY
CRITIQUE: SKC went with their navy blue secondary shirt, which looks much better than the black ones they used last year. Moreover, they added some dots to the shirt that give it sort of a button-down look. Those dots apparently symbolize the fins adorning Children's Mercy Park. Not bad.
ATLANTA UNITED
CRITIQUE: White and peach was a distinctive look and a nod to Georgia being the "Peach state." Instead of an evolution, Atlanta ditched the peach for gold. Maybe it works, but the gold may not display well and looks kind of like a cheap t-shirt from some fashion store at the mall. Save your money.
NYCFC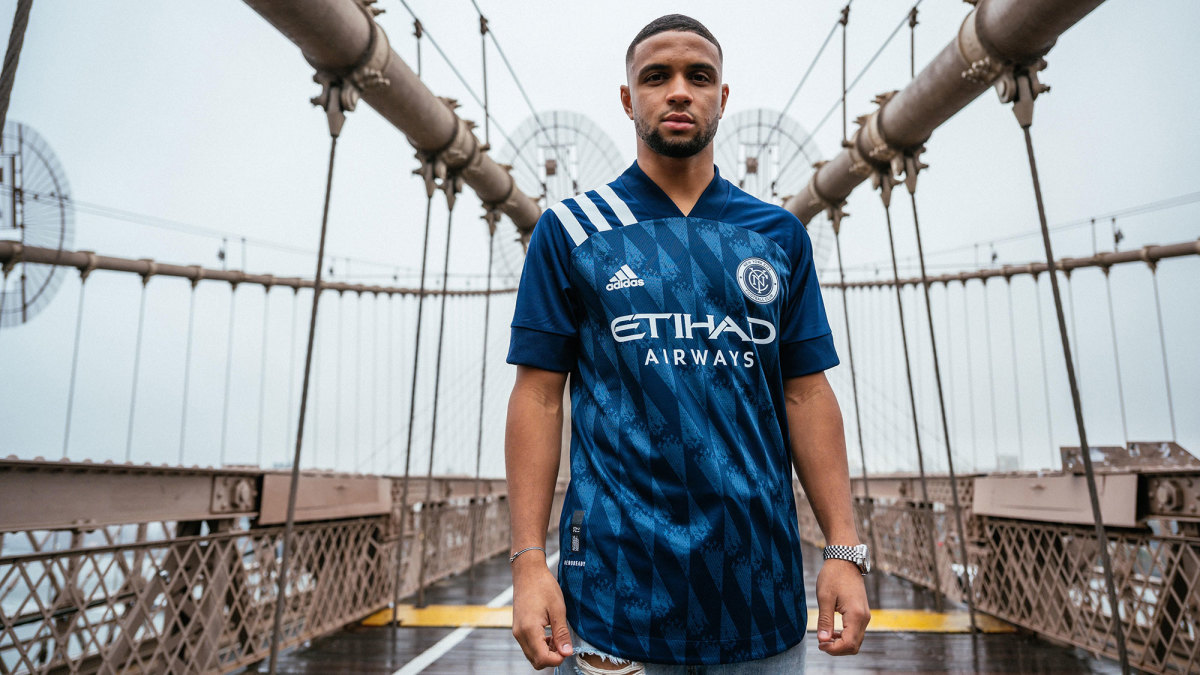 CRITIQUE: NYCFC is sticking with navy blue for its secondary strip. According to the team, the print on the jersey is "inspired by the landmark architecture of the Brooklyn Bridge" and "the design cues that dot the edges of New York Harbor." Certainly the design team that came up with this should have spent some time in lower Manhattan. It looks more like a pattern you would see on a shirt in Bavaria. At least they tried.
COLORADO RAPIDS
CRITIQUE: The Rapids are an example of a team that owns its colour. (Are you listening Inter Miami?) When you own a colour, you make sure that it is seen. Colorado does that in this all burgundy kit. It's plain … no wait, make that clean.
COLUMBUS CREW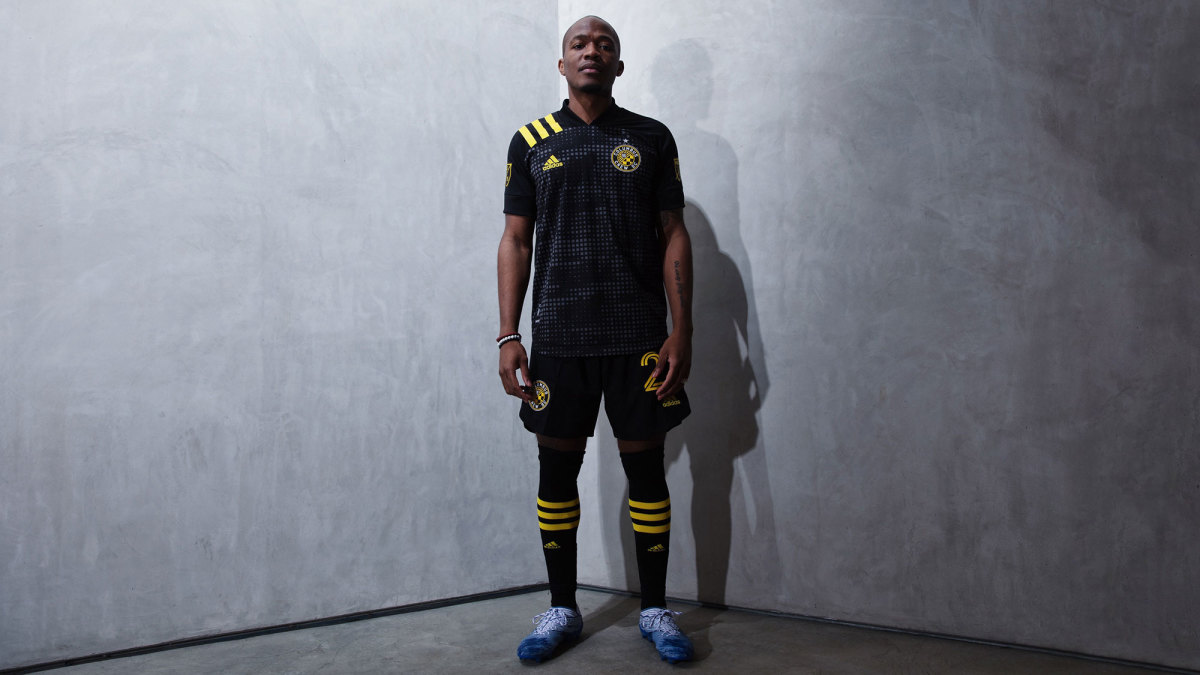 CRITIQUE: Columbus has traditionally worn an all-black secondary uniform as a contrast to it's all yellow primary. This all-black one includes a grey checker pattern on the shirt. It's hard to see from a distance.
NEW YORK RED BULLS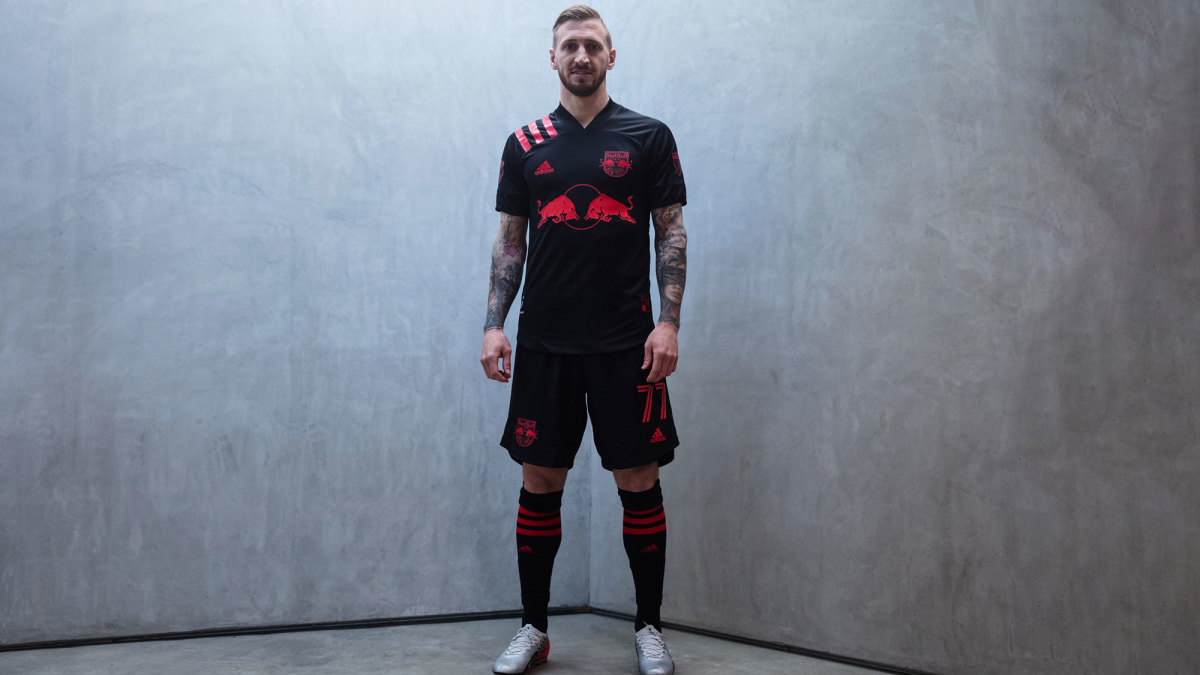 CRITIQUE: The corporate team from New Jersey sports a new away kit that was intended to be a link to when they were the NY/NJ Metrostars. We wish they were still called that, really called anything but Red Bulls. This kit looks more like a DC United tribute.
FC CINCINNATI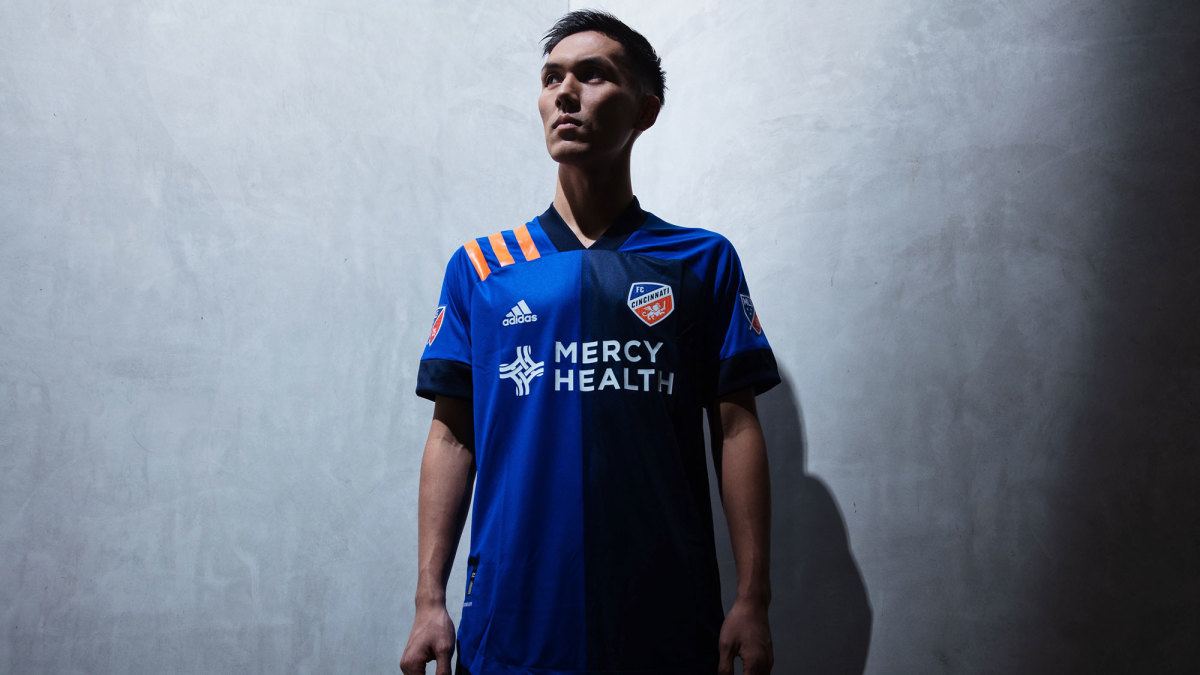 CRITIQUE: FCC's new home shirt incorporates a halved design that is rarely seen on this continent. While that makes the kit unique, there's really no orange making it hard to distinguish Cincinnati from the far too many other blue teams in MLS.
HOUSTON DYNAMO
CRITIQUE: A great thing about away kits is that it gives a team freedom to be creative. Houston meets that criteria here with a patterned shirt. That being said, it isn't an improvement on the multiple orange layered kit from last season.
LA GALAXY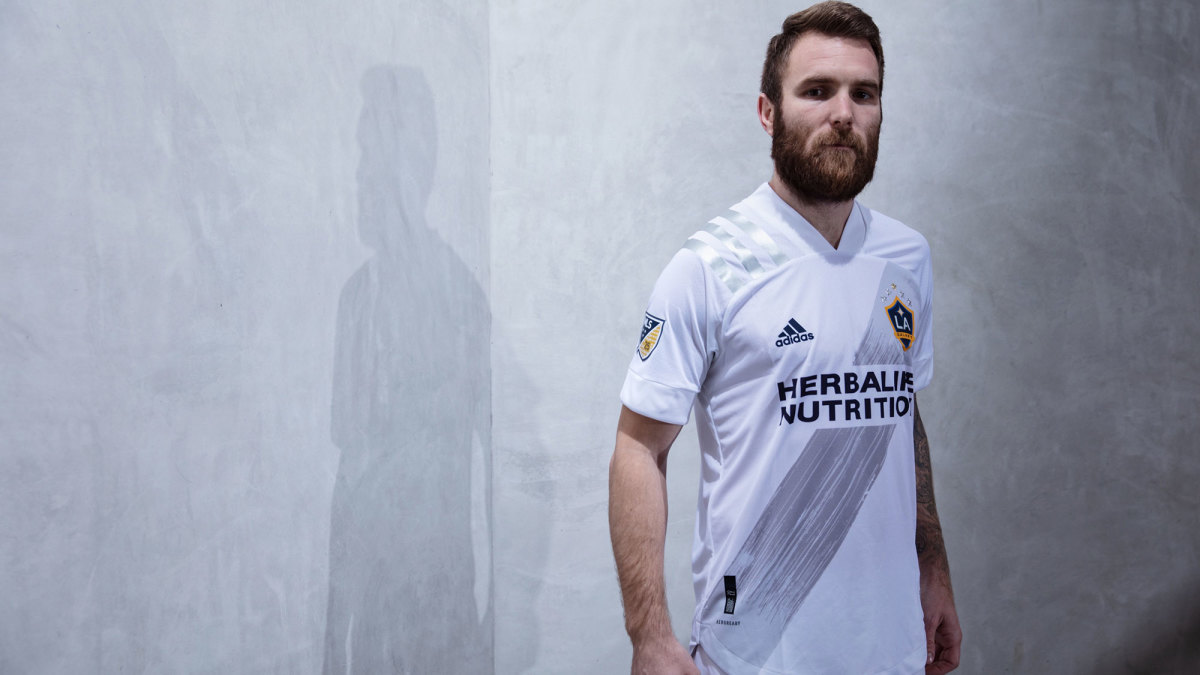 CRITIQUE: The Galaxy have always been the Real Madrid imitators with its all white kit. The team has become known for the sash across the front of its white shirt. This year's rendition, however, is disappointing. The sash went from being various hues of blue to a faded out grey. No bueno LA.
---
Overall, there is simply not enough unique features to these kits, way too much monochrome, a gluttony of white and black, and, as seen above, very little effort on the part of many teams and adidas. The league's disallowance of third kits also takes away from creative expression and what could otherwise be some really great alternative looks for each team.
Oh, and one last thing. Please, let's shelf the phrases "fresh" or "fresh take," and "clean" to describe what in reality is largely forgettable, boring and uninspiring.