MIAMI, Fla. (9 April 2020) | UPDATED 16 April 2020 —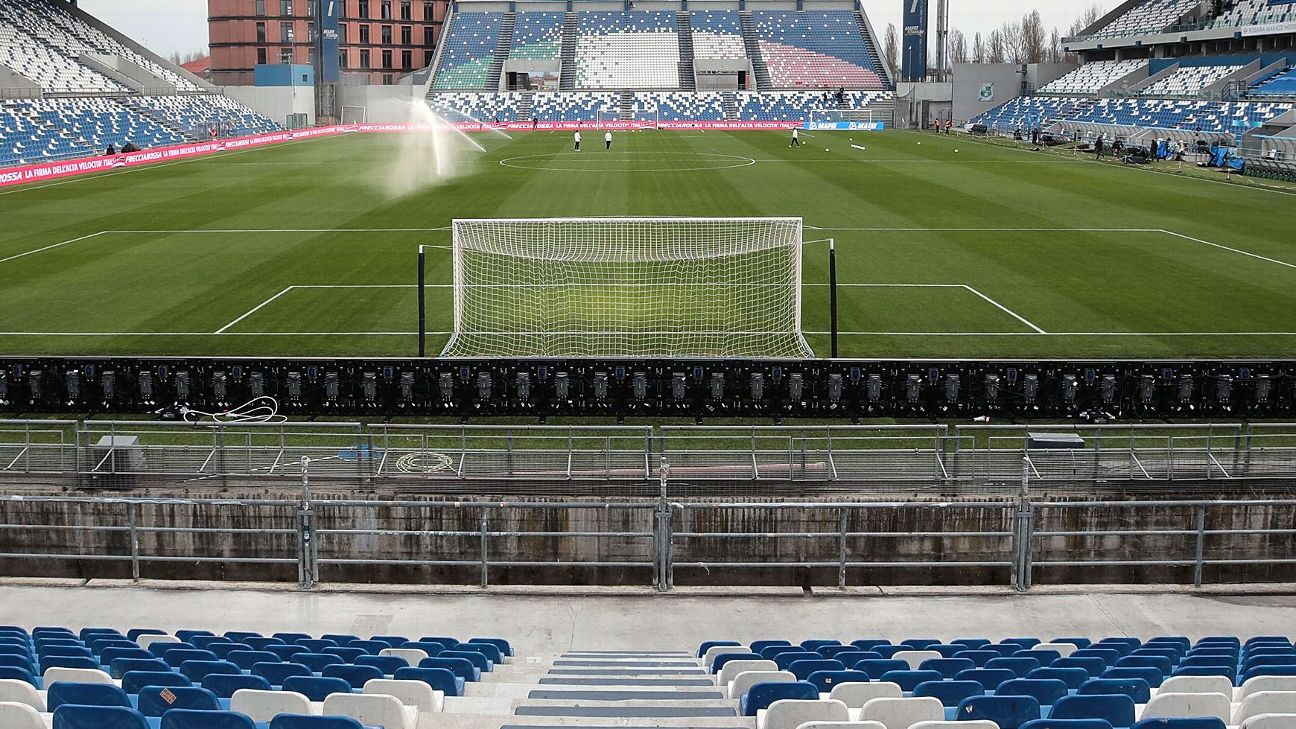 ---
TOP FOOTBALL NEWS
Fiorentina, Torino Chief Executives Express Doubt Over Italian League Finishing Season
The heads of Fiorentina and Torino said in separate interviews that they believed that the Serie A season was unlikely to finish due to the coronavirus pandemic. Italy has been Europe's hardest hit country. Italians have been under lockdown since March and Serie A, like football competitions around the world, is at a standstill with no indication of when it may restart.
"Let's think about health now, we'll talk about football later," Fiorentina owner Rocco Commisso told state broadcaster RAI in a radio interview. "We'll see if we can get back to training. But there's a serious possibility that the championship won't end."
His Torino counterpart Urbano Cairo said that, even if teams could start training again in May, there would not be time to complete the championship. "That would mean starting training at the end of May and then starting the games at the end of June, playing in July and August," he told another RAI radio channel.
The Torino owner expressed the predicament that clubs across Europe are in: "Then give everyone a month off, a month to train and you would not start the next championship before November. It can't be done."
Despite his pessimism about the ability of Serie A to finish, Cairo was against awarding the title. "It should not be assigned because the championship isn't over and there are three teams in the running," he said.
The Serie A is currently in talks about what to do. Among the recent ideas: finish the season with all matches taking place in Rome.
---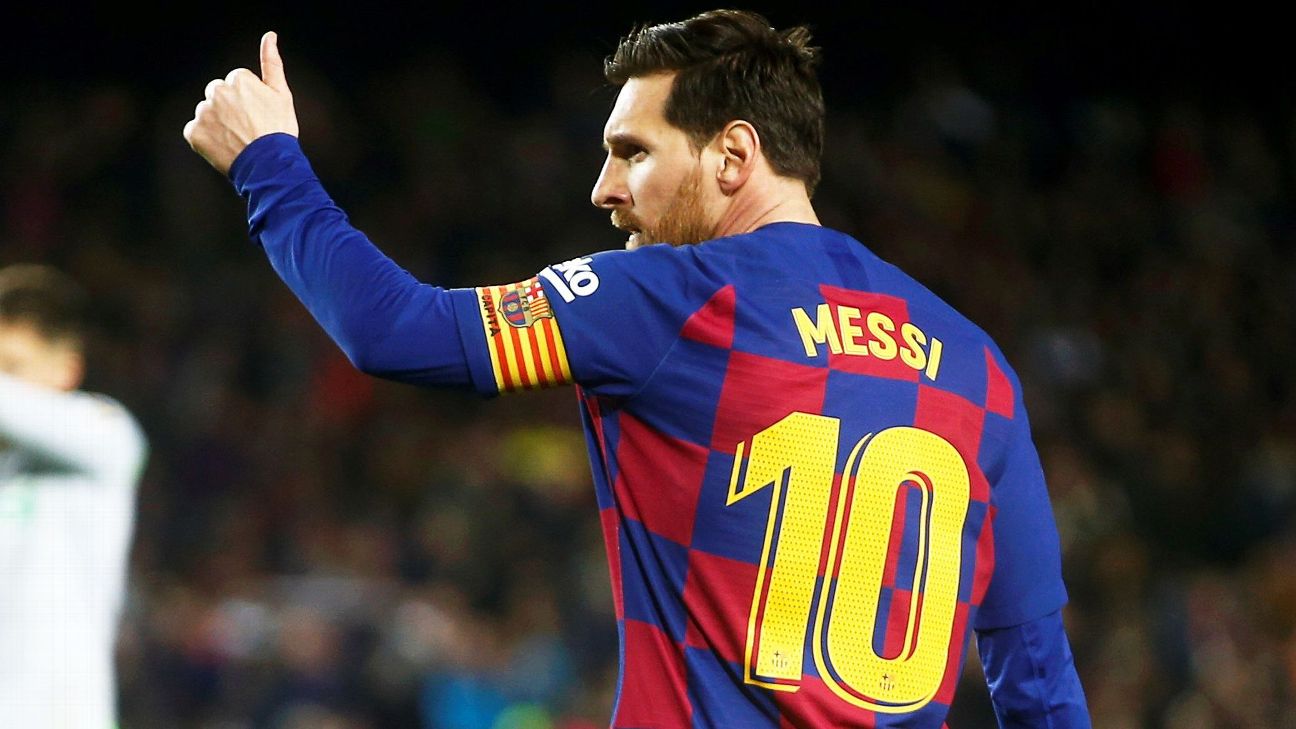 Messi agrees pay cut amid coronavirus

Lionel Messi said Barcelona's players are "surprised" that people inside the club would want to pressure them into taking wage cuts and confirmed the squad are happy to take a 70% hit on their salaries because of the coronavirus pandemic.
Messi also said the players will make an additional contribution so that none of the non-sporting staff's earnings will be reduced during Spain's state of emergency, which has been in place in the country since March 12.
---
Liquidation
Seven-time Slovakian champions MSK Zilina became the first European club to start liquidation proceedings as a result of the coronavirus pandemic when 17 of their first-team players refused to accept an 80 % pay cut. The club said in a press release Monday: "The liquidator dismissed the players with the highest salaries and those whose contracts were finishing this summer or winter."
The club had asked players to take a temporary pay cut in order to try and compensate for financial losses after the season was interrupted. "We let go of 17 players whose salaries were worth the most," Rastislav Otruba, the club's lawyer told Slovakia's TASR news agency.
"The proposal was to reduce our salaries by 80 percent, which was a lot," goalkeeper Dominik Holec wrote on his Facebook page Monday. He said he was "ready to negotiate" a pay cut but not to the extent of the one proposed.
"We received a proposal from the club and we didn't agree. We nevertheless wanted to reach a deal. We didn't know the club was going to declare itself insolvent," Miroslav Kacer, one of the players laid off, told local daily SME.
Zilina are in second-place in the Slovakian first division and say that they will complete the season using their younger players if the league resumes play.
---
Furloughs and Layoffs
Across Europe, clubs have been persuading their employees to take pay cuts or defer wages until life returns to normal, with players at FC Barcelona, Bayern Munich and Juventus among those who have accepted cuts.
So far, only a handful of teams in England and Scotland have agreed to do likewise, although Newcastle United, Norwich City, Bournemouth and Tottenham Hotspur have become the first Premier League clubs to take advantage of a government-backed program to furlough their non-playing staff. This means these employees will be paid 80 % of their usual salaries, up to a maximum of £2,500 a month, from public money — seen by some as a controversial move for companies who employ millionaires. Still, compared to the next-to-nothing unemployment compensation available to Americans, it is actually quite generous.
The English Football League, Premier League and Professional Footballers' Association met on last Wednesday in attempt to reach a united position and it is expected that English-based players will agree to defer a proportion of their wages.
---
FIFA Guidance
FIFA can only provide general guidance on these matters and its proposal is that "clubs and employees (players and coaches) be encouraged to work together to agree on deferral and/or reduction of salary by a reasonable amount for any period of the stoppage".
That is certainly the hope of global players' union FIFPro, whose secretary general Jonas Baer-Hoffmann told reporters on Tuesday he hoped the various contractual issues could be resolved "collectively, with the right will on both sides".
---
English football could 'lose clubs and leagues'
Some clubs have placed non-playing staff on temporary leave, while talks continue over the salaries of players.
English football faces "the danger of losing clubs and leagues" amid economic challenges "beyond the wildest imagination", says Football Association chairman Greg Clarke, adding, "Many communities could lose the clubs at their heart with little chance of resurrection."
Premier League chief Richard Masters has also warned of a £1billion loss if the 2019-20 season cannot be completed, and "further losses going forward if the seriousness of the pandemic deepens and extends into the future."
"Not only is our industry facing losses now, but to be realistic, we must also base our plans on full recovery being some distance away.
"Ultimately, the very heavy losses that we face will have to be dealt with or else clubs or other enterprises who depend on football for income will go out of business."
With no games being played, Football League clubs are struggling with cashflow issues without ticket sales, as well as matchday and merchandise income.
Clarke said: "We are committed to finishing the professional football season as this resolves the issues of promotion and relegation together with title winners on merit. "However, we may not be able to finish the season as football is not our priority – human life is – and we will do as the government directs as the pandemic unfolds.
"Further down the football pyramid, our leagues have requested that the season is curtailed and that decision rests with the FA Council."
National League chairman and former FA chief executive Brian Barwick admits the game will change as a result of the pandemic, but insists the fundamental goal is to protect clubs. Speaking on BBC Radio 5 Live, Barwick said, "Certainly at National League level, we have to look at all the ways we can retain our clubs."We have 68 clubs across our three divisions and we are concerned about making sure that when we come through this we have 68 left."
---
Premier League Players Reject Pay Cut
The Premier League proposed a 30% pay cut for players, but the Professional Footballers' Association says it would harm the NHS (National Health Service), which administers health insurance in the United Kingdom.
Top-flight players are set to start negotiations on a club-by-club basis over proposed wage cuts after talks broke down without resolution over the weekend.
---
American Secession: The Looming Threat of a National Breakup
by F.H. Buckley (Author)
4.4 out of 5 stars | 24 ratings
See all 2 formats and editions
Kindle $13.99 Read with Our Free App
Hardcover $16.79 | 14 Used from $14.27 | 19 New from $16.78
---
Body Sport 5 lb Cast Iron Kettlebell with Colored Vinyl Coating
Price: $39.75 + $4.50 shipping