League pushes back restart date
2020 season likely to be reformatted
MIAMI, Fla. (19 April 2020) —
The wait to resume the MLS regular season is only growing longer, and with each passing day, it is becoming apparent that the regular season will not be completed as hoped. In an announcement from its communications department, the league is planning to postpone matches at least through June 8 due to the ongoing pandemic of the coronavirus in the United States and Canada.
The league has been suspended since March 12 (the last games were on March 8) and had previously targeted a May 10 return.
The league released a statement last week in English, Spanish and French (but not Portuguese) acknowledging the decreasing probability of the May return date.
"Although we hoped to return to play in mid-May, that is extremely unlikely based on the guidance of federal and local public health authorities," the statement read. "Our goal remains to play as many games as possible, and while we currently have enough dates to play the entire season, we recognize at this time that it may become difficult to do so."
The MLS announcement pushing the earliest restart date back to June 8 was likewise published in English, Spanish and French. Apparently the league does not consider Portuguese to be relevant.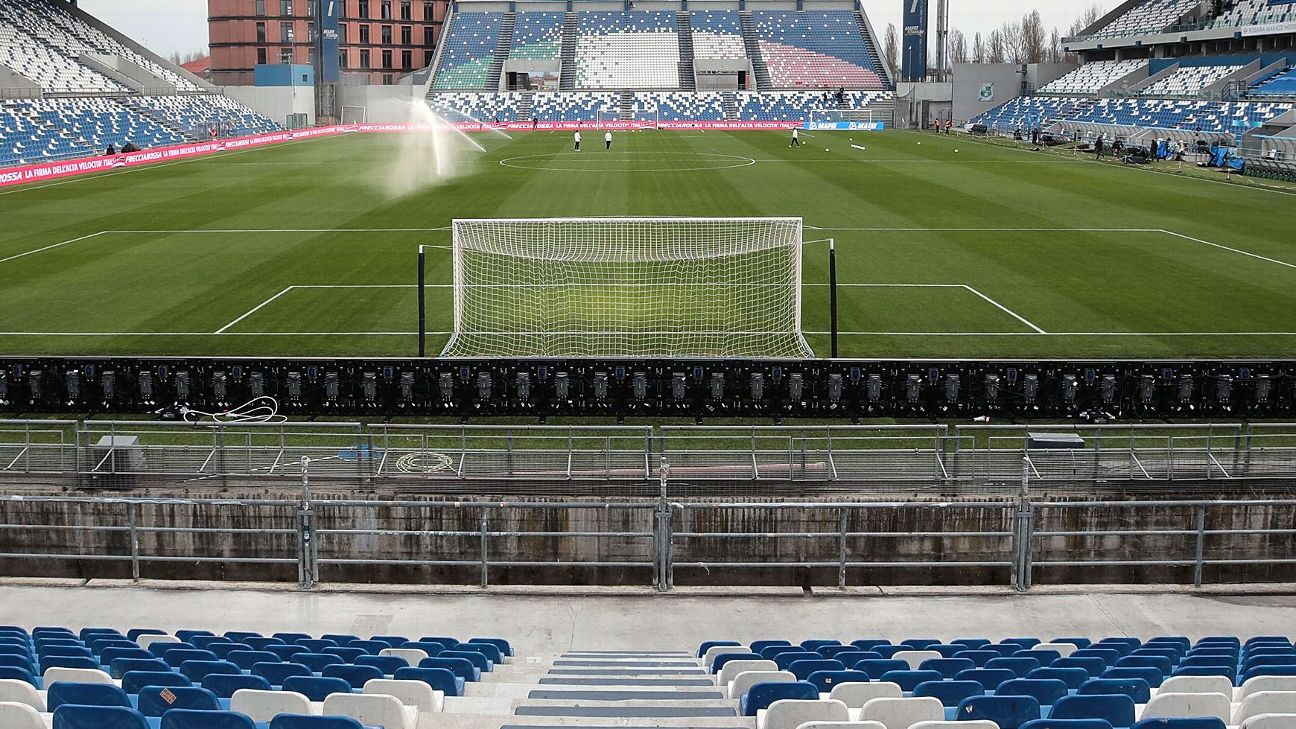 MLS after coronavirus: What will the league look like when it returns?
MLS commissioner Don Garber told ESPN on Monday that the league was "focused at getting in as many games as possible" and added that he and stakeholders are exploring alternative formats to completing the season.
"From tournament formats and neutral locations, ultimately playing an abridged regular season, but doing everything to get as many games," Garber told ESPN analyst Taylor Twellman.
Dr. Anthony Fauci, the top infectious diseases phyisician in the United States, says the only way professional sports will happen this summer is to do so without fans in attendance and by keeping players in hotels. Garber echoed that professional opinion, saying that if and when play does resume, matches would be played behind closed doors in what he dubbed "MLS Studio" games.
The league has a training moratorium for its players until April 24, and Garber said that it would be extended "at least a couple weeks."
MLS Players Association executive director Bob Foose echoed Garber's sentiment about seeing a return to action. "We came into the season very bullish," Foose said. "We have to remember that that good news is still there. It's pushed back. We don't know when we get back there but we fully expect that we will get back to that."
One question that MLS and many leagues must answer is do they take so long to complete a current season that it then impacts the ability to begin the next season on time. In the case of MLS, once training can resume it will take three to four weeks of training to have players back in game-ready conditions. If, for example, games could restart by June 13, there would be 28 weeks through the weekend of December 19. That would place the MLS Cup late in December.
The league does have options, including scheduling multiple double game weeks. In my opinion, a very good option would be to have a shortened regular season without playoffs, and having the winners of the Eastern and Western Conference meet in MLS Cup. The advantage of this is that next season would not be impacted and could begin on time.
Leagues around the world are taking various approaches to dealing with the pandemic. Some are making tentative plans for a return in June. The English Football League targeted June 6 as their resumption date. The German Bundesliga is already allowing clubs to return to training and could be back in action in empty stadiums next month. Belgium has cancelled the remainder of its season, with Club Brugge being named champions. Things are more complicated in the European leagues with the contracts of hundreds of players set to expire on 30 June. Neither FIFA nor UEFA can compel the automatic extension of a contract, which is signed between the player and his/her club.
Apart from the scheduling dilemma once games can begin, there is another question about how to treat fans who are holding season tickets. There is very little likelihood of fans being allowed to attend matches this sesaon. Arrangements will have to be made to accomodate those fans either by appying their payments towards next season or refunding monies paid if a fan requests same.
---
American Secession: The Looming Threat of a National Breakup
by F.H. Buckley (Author)
See all 2 formats and editions
Kindle
Hardcover: Used and New
---
A History of Medieval Spain
Options: Kindle, Hardcover and Paperback Medieval Spain is brilliantly recreated, in all its variety and richness, in this comprehensive survey. Likely to become the standard work in English, the book treats the entire Iberian Peninsula and all the people who inhabited it, from the coming of the Visigoths in the fifth century to the reign of Ferdinand and Isabella. Integrating a wealth of information about the diverse peoples, institutions, religions, and customs that flourished in the states that are now Spain and Portugal, Joseph F. O'Callaghan focuses on the continuing attempts to impose political unity on the peninsula.
O'Callaghan divides his story into five compact historical periods and discusses political, social, economic, and cultural developments in each period. By treating states together, he is able to put into proper perspective the relationships among them, their similarities and differences, and the continuity of development from one period to the next. He gives proper attention to Spain's contacts with the rest of the medieval world, but his main concern is with the events and institutions on the peninsula itself. Illustrations, genealogical charts, maps, and an extensive bibliography round out a book that will be welcomed by scholars and student of Spanish and Portuguese history and literature, as well as by medievalists, as the fullest account to date of Spanish history in the Middle Ages.