Four matches will be played each day during the group stage of the 2022 Qatar World Cup, FIFA has announced.
MIAMI (16 July 2020) — Two years ago today, the 2018 World Cup final was played, as France earned its second-ever world cup trophy. On the anniversary of that game, FIFA has unveiled the dates for the next World Cup, to be played in Qatar in 2022.
The tournament's opening match will be played at the Al Bayt stadium in Al Khor on Monday, November 21 in a match which will feature the host nation. Qatar is ranked 55th in the FIFA world rankings as of June, 2020.
The tournament will span 28 days, somewhat shorter than usual. This has been done to cause the least possible disruption to the European calendar.
The group games will be played over a 12-day period, with matches not being assigned to particular venues until after the draw in March 2022 in order to choose optimal kick-off times to suit television audiences in different countries as well as supporters in Qatar. Teams will have three days between games in almost all cases.
Kick-off times for the first two rounds of matches will be 13:00, 16:00, 19:00 and 22:00 local time (11:00, 14:00, 17:00 and 20:00 CET), and with the stadiums all within a 40-mile radius of each other it will enable supporters and media to realistically attend two games on the same day.
For viewers in North America, plan to wake up early if you want to catch the first two group stage matches each day as they will be kicking off at 5:00 am and 8:00 am).
Kick-off times in the final round of group games and knock-out round matches will be at 18:00 and 22:00 local time (16:00 and 19:00 CET).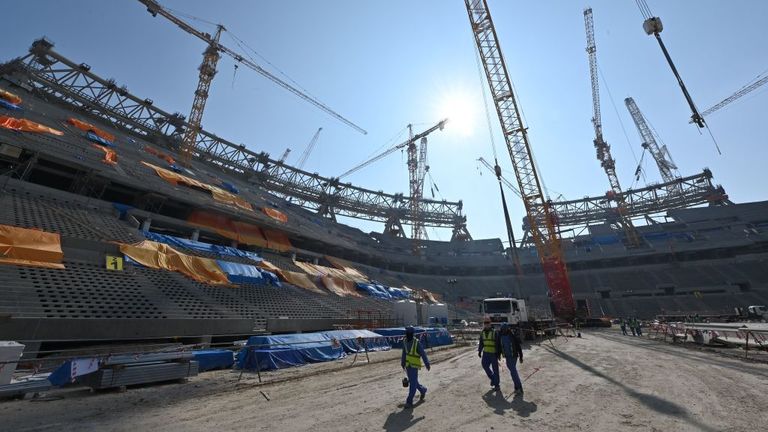 The 2022 final venue is the Lusail Stadium in Doha, with the showpiece game to be played on Sunday December 18, 2022. The kick-off at 18:00 (16:00 CET, 10:00 am ET).
A start date has not yet been fixed for the European section of World Cup qualification.
Related: