Clubs in England's League One and League Two have voted for the introduction of new financial controls in the form of 'Squad Salary Caps'
Change takes effect in August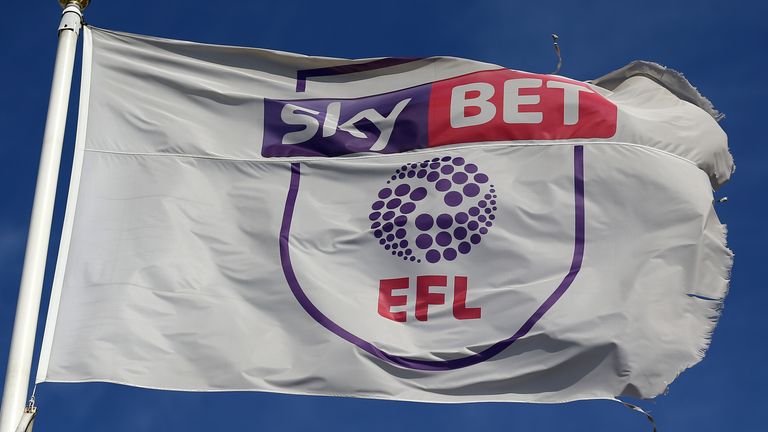 The pandemic has affected all clubs, but has been particularly disastrous for clubs in League One and League Two, even those that are well run. Clubs at this level rely on gate revenue, and without fans being allowed to attend, they can't balance their books. Unless spectators are allowed back in the stadiums in the fall, a lot of those clubs will be in serious trouble. Clubs at this level were already living on the precipice prior to the pandemic.
There's a good chance some clubs will not survive.
With the foregoing dire economic circumstances as the backdrop, representatives of League One and League Two Clubs elected to implement new measures to replace the existing Salary Cost Management Protocols (SCMP), with fixed caps of £2.5million ($3.48 million USD, €2.92 million) and £1.5million ($1.75 million USD, €1.75 million), respectively.
Items Included:
When calculating total salary spending, the 'cap' includes:
Basic Wages;
Bonuses
Image Rights
Taxes;
Agents' fees and;
Other fees and expenses paid directly or indirectly to all registered players.
Payments directly linked to a Club's progression in cup competitions or promotion are excluded from the Cap, while any income generated from players going out on loan is deducted from the Club's Salary Cap calculation.
The leagues have accounted for how to transition into the new salary cap. Specifically, the issue of committed contracts and relegated clubs have been addressed. Any contract entered into on or prior to the new salary cap will be capped at an agreed divisional average until that contract expires. Moving forward, Clubs that are relegated will be permitted to cap all contracts at the divisional average prior to the Club's relegation until those contracts expire.
An 'overrun' concept is also included if a Club's total squad salary payments exceed the Cap by up to 5%, whereby dependent on the percentage level of the overrun, a financial penalty would be payable for every £1 in excess. Clubs exceeding the 'overrun' would be referred to an Independent Disciplinary Commission, although the EFL will monitor the Cap on a real-time basis throughout the season as is the current position with SCMP measures across the two divisions. Where breaches do occur, sanction guidelines are in place to be considered as appropriate by an independent Disciplinary Commission.
EFL CEO, David Baldwin had this to say on the new wage limits: "The term 'salary cap' is an emotive one, creating the impression of a restrictive measure but we are clear in our view that this is neither the objective nor the likely effect of these changes to EFL Regulations. The financial impact of Covid-19 will be profound for EFL Clubs and today's vote will help ensure Clubs cannot extend themselves to the point that could cause financial instability.
Over the last two weeks the discussions amongst Clubs in both Leagues One and Two have been healthy and constructive, allowing us to reach a clear consensus today and I am pleased that the Clubs have determined to adopt the new approach. We will now work with all Clubs, the PFA and, where appropriate, other stakeholders to implement the new rules and continue our efforts to bring long-term sustainability to the EFL."
For League One, the cap for the whole team is set at £2.5million ($3.25 million) per season. That covers wages, bonuses, agents fees, and any other money paid to players. Clubs could theoretically pay all of that money to one player and have the others play for free.
Current contracts are assumed to be worth a league average salary until they expire, even if in reality a player is paid a lot more, eleaviating the problem of a higher paid player on a club facing relegation.
The same applies for relegated teams. Because of this, the effects of the salary cap will become more pronounced once current contracts start expiring. Even if a club wants to keep their star player, the club might not be able to afford to without breaking the rules.
Separately, the English Championship is also discussing with its Clubs in respect to amendments to their own financial controls, as are the leagues below League Two
It seems that salary caps are more of a "when" than an "if".