The Canadian Premier League kicked off its inaugural season in Spring 2019, with seven clubs from coast to coast. It is the First Division of Canadian Soccer, and has intentions to expand in coming years.
La Première ligue canadienne a débuté sa saison inaugurale au printemps 2019 avec sept clubs d'un océan à l'autre. C'est la première division du soccer canadien et a l'intention de prendre de l'expansion dans les années à venir.
---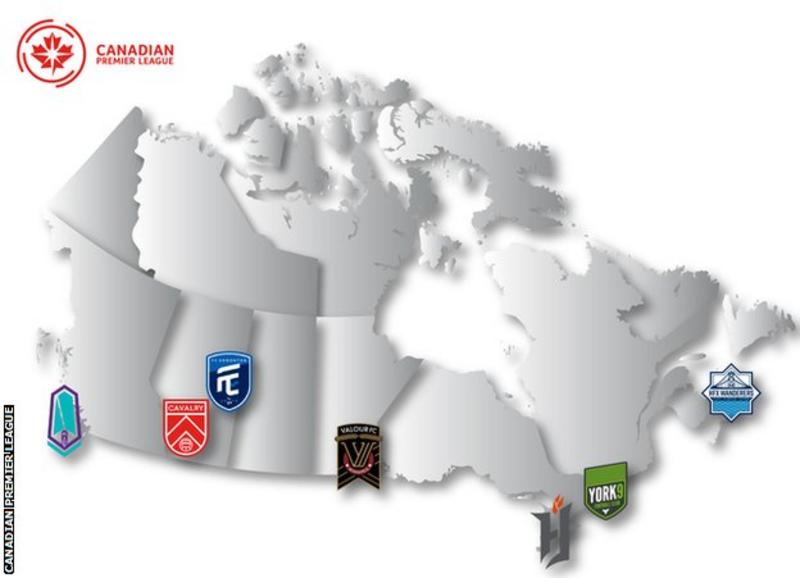 ---
How Do You Launch a Brand New Professional League? via BBC Sport
The League's mottos are "For Canadians, By Canadians." and "We are many, we are One."
In creating Canada's new league, two connected but distinct arms came into existence: A football league (CPL) and the Canadian Soccer Business (CSB). The business is the rights-holder to all the league's marketable assets such as media rights, apparel, logos and so forth.
En créant la nouvelle ligue du Canada, deux branches connectées mais distinctes ont vu le jour: une ligue de football (CPL) et la Canadian Soccer Business (CSB). L'entreprise est titulaire des droits sur tous les actifs commercialisables de la ligue tels que les droits médias, les vêtements, les logos, etc.